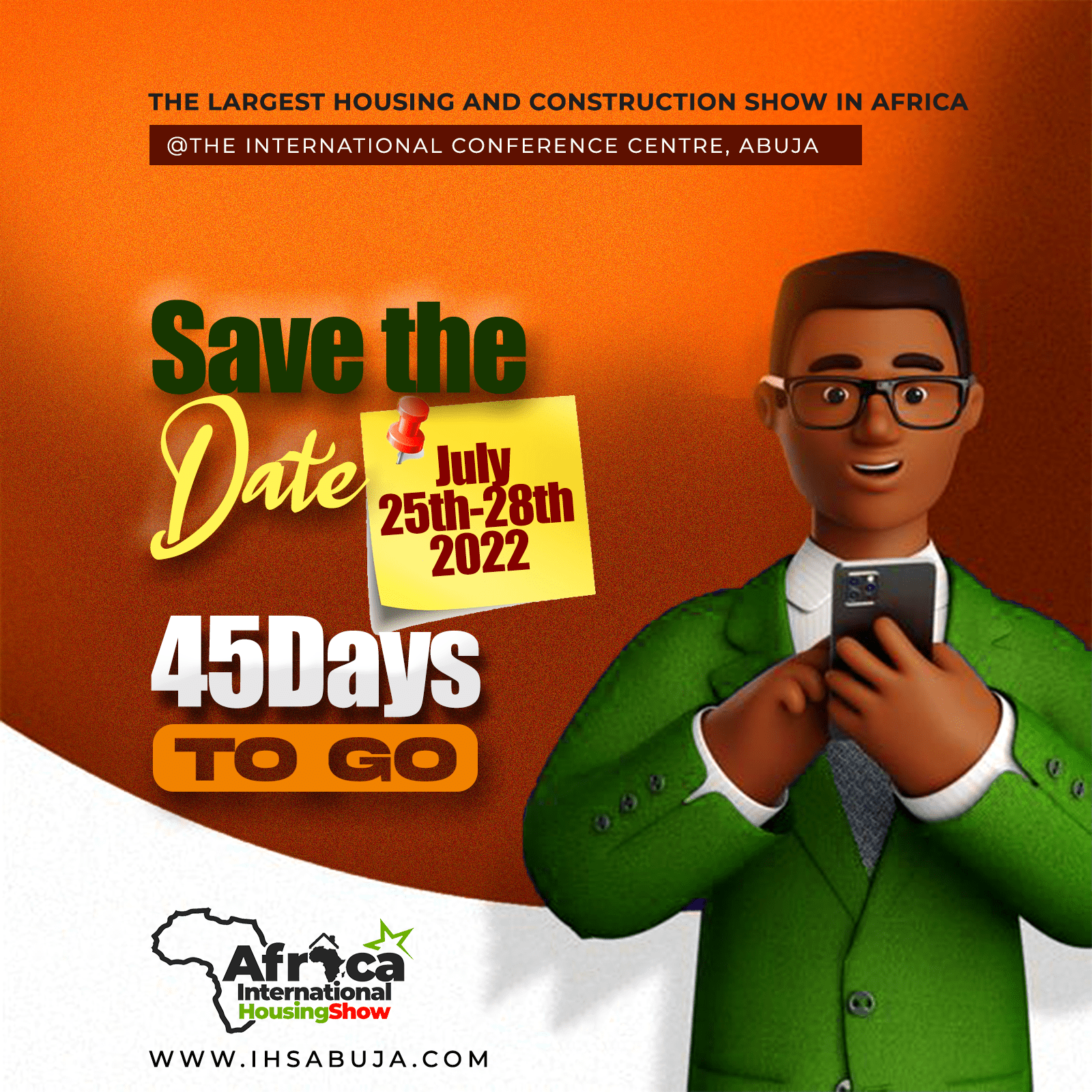 Looking for the most innovative housing and construction info plug? The best platform for exhibition? An opportunity to network and increase your business reach? What makes an excellent business enterprise and how to navigate the real estate market trends? AIHS places everything right at your finger tips.
Look no further for ways to take advantage of these fantabulous opportunities anticipated for the 16th edition of the Africa International Housing Show (AIHS), the largest housing and construction expo in Africa happening live at the International Conference Centre, (ICC) Abuja from 25th to 28th July, 2022.
Here is a list of our strategic sessions and guides to help you plan your four-day stay at the event.
On the preceding day to AIHS 2022, on July 24, AIHS board members meet.
The opening ceremony will be held on July 25, featuring a political leaders' dialogue, to engage political aspirants on housing as there is no better time to engage them than now. This will involve all professional bodies in the housing and construction industry, and their regulatory bodies.
This year's AIHS will feature various side events. On the first day of the programme, there will be a side-gala night sponsored by IL Bagno, a leading manufacturer and marketer of bathroom fittings and accessories in Nigeria. Same event, to be sponsored by OCTO5, will be replicated on the second day at another venue outside the international conference center. The third day side dinner will be sponsored by Royal Ceramics. The venue of the dinner will be announced in the course of the event.
AIHS 2022 has also designed a session to discuss issues related to climate change with special focus on green housing with experts and authorities from different parts of the world to join the discourse.
There will be touring on the last day of the event to affordable housing estates and smart cities (estates that comply with the rules of green building). The main "Gala Night" is also scheduled for the last day of the event, where individuals and organizations who have made indelible imprints on the sand of time in the housing sector will be honored and appreciated with awards. Also, brands with the best exhibition boot(s) in terms of packaging, innovation, among others will be appraised and awarded.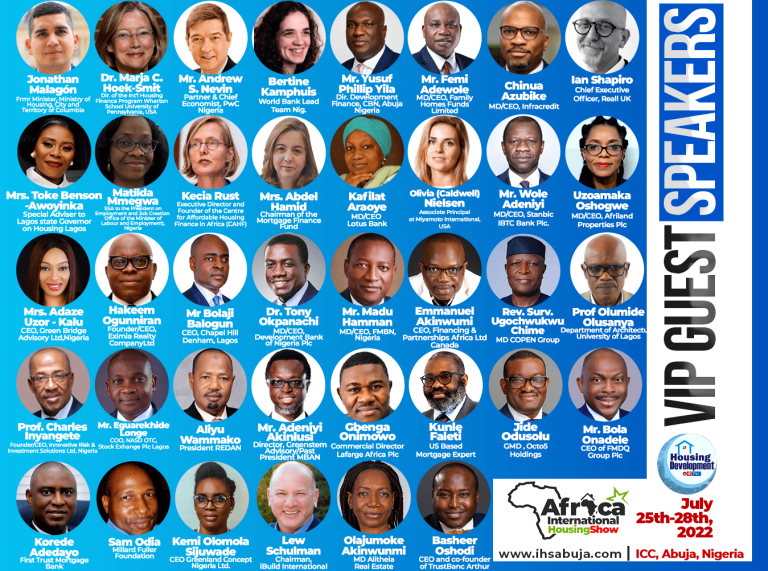 WHAT TO WATCH OUT FOR
For the ultimate line-up of the exciting things to see at the AIHS 16.0 coming up on July 25 – 28, 2022;
– Colourful showcase of unique, affordable and discounted products and services by leading housing and construction brands in Africa; be it real estate, estate development companies, mortgage institutions, building materials organizations, facilitators of latest technological trends and innovations, bathroom fittings and accessories as well as paints and interior companies.
– Prepare your mind for yet another seasonal engagement, with different experts in the housing sector coming together irrespective of their professions or calling to exchange ideas on a neutral ground.
– Be ready to spend quality time with stakeholders as they speak with one voice and proffer solutions to various issues affecting the housing sector.
– Look forward to see all professionals in the housing industry as AIHS remains a great platform bringing about solidarity and unity among housing and construction professionals.
– To meet with consumers looking for the latest building trends from different parts of Africa and beyond.
– You will also be privileged to see top notch leaders from African Union of Housing Finance, Representatives of International Finance Corporation, Members of African Union of Housing Finance conference, Members of all professional bodies, Members of State-owned Housing Corporations, Commissioners for Housing from different states of the federation, Ministers for Housing from other countries, among others.
– Expect another great moment of all-encompassing and issue-based discourse revolving around salient issues affecting the housing sector, as invited speakers of repute will be digging deep into issues of concern while also giving attendees the opportunity to participate.
– In the course of the event, there will be business matchmaking, coupled with the provision of Deal-room meetings among organizations to facilitate robust business deliberations and transactions.
– Also at the programme, prospective home and property owners will be connected to the right channel of purchase and posible finance institutions.
– There will be a proptech session and finance discussion majorly focussing on non-interest banking featuring the likes of Jaiz bank, Lotus bank, sterling bank.
– As an exhibitor, be rest assured that you won't leave the event venue as you came. It's expected that at the end of the event, you must have either made great sales, got enough prospects for your business, or hit the best network and target ever.
Not less than 20 international speakers drawn from different parts of the world have been invited and over 25,000 participants from over 15 countries are expected to attend the annual global event. As it stands, 354 exhibitors have registered and we are optimistic that the number of exhibitors will hit 400 before july 24.
Meanwhile, in a bid to make the 16th edition unique, interesting and innovative, organizers of the AIHS have launched a mobile application (AIHS CONNECT) to create an avenue for participants, speakers, partners, and exhibitors to conveniently participate, connect, and network. The app can be downloaded from Google and Apple play stores.